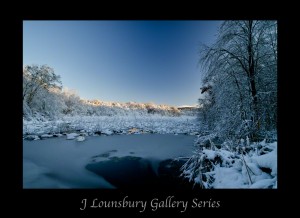 The rare October Snowstorm left thousands without power. I was out of power for 120+ hours. Of course that meant school got cancelled, so I had a lot of time on my hands. It was probably the most boring week of my life. The photography was kind of blah the days after the storm. However, Sunday was a day full of excellent, but cold photography. I made sure I was up and outside before sun-up. The light was truly amazing at the swamp. That one beam of light caught the top of the snow covered trees and made them glisten.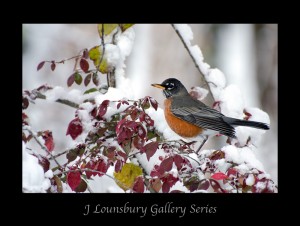 There was also some great photographs to be made of the avian category. While at the swamp, a whole flock of American Robins were feeding on some berries. It was just a matter of close approach and the images were a no brainer. The final photograph did go through a pretty sizable change in photoshop. I removed a major cyan color cast which was done so by one click. Instructional videos will be down the road…
Well, the blog is back up and running now. I have a huge backlog of images to get up so don't be surprised if you see more than one post a day. Until now, enjoy the photography!