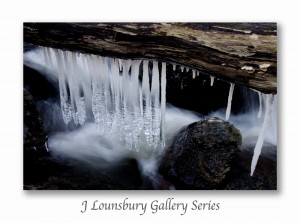 I just received my brand new Gitzo 3541LS Systematic Carbon Fiber Tripod and the Induro BHD2 ballhead. Thy are both sweet pieces of equipment, and I couldn't stand seeing them sit in my room. I had to field test them. With the cold temperatures, I knew what I wanted. A shot of some moving water and icicles hanging around. That is exactly what I got here. Shown below is a shot of how the tripod was set-up. I would have never been able to achieve this angle with my old tripod.
I had also wanted to get a good cemetery shot for the upcoming camera club competition. I got just what I had envisioned as well!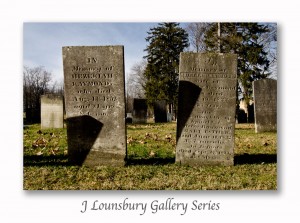 I really like the old tombstone as well as the two shadows. It really gives the image a rather different feel. I can't wait to test out this combo even more. So far, that one shot has already paid for the combo in my eyes.